I've been using a lot of Colourpop lately because it's just awesome and has easily become one of my favorite brands, so I thought I'd post all of my recent looks here complete with a list of the eyeshadows I used.
Enjoy! :)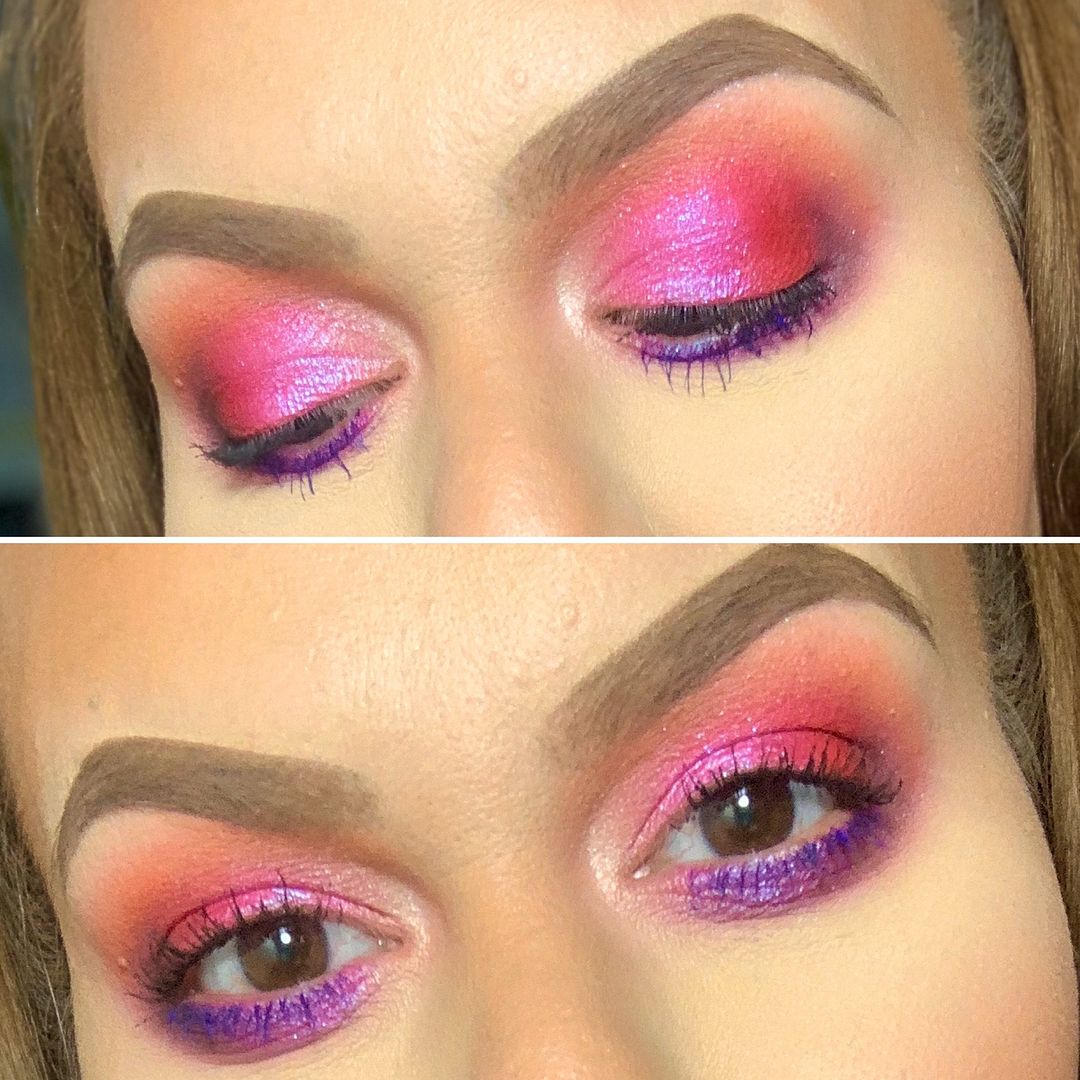 Base: MAC Painterly Paintpot
Eyeshadows: She's A Rainbow Palette - Hold Me Down (lid), Big Sugar (crease), Sunkiss'd and Centerfold (crease/browbone), Sandbar (outer corner), Seeing Stars and Do or Dough (bottom lashline)
Mascara: Loreal Lash Paradise Waterproof (upper lashes), Colourpop mascara in Blue Ya Mind (bottom lashes)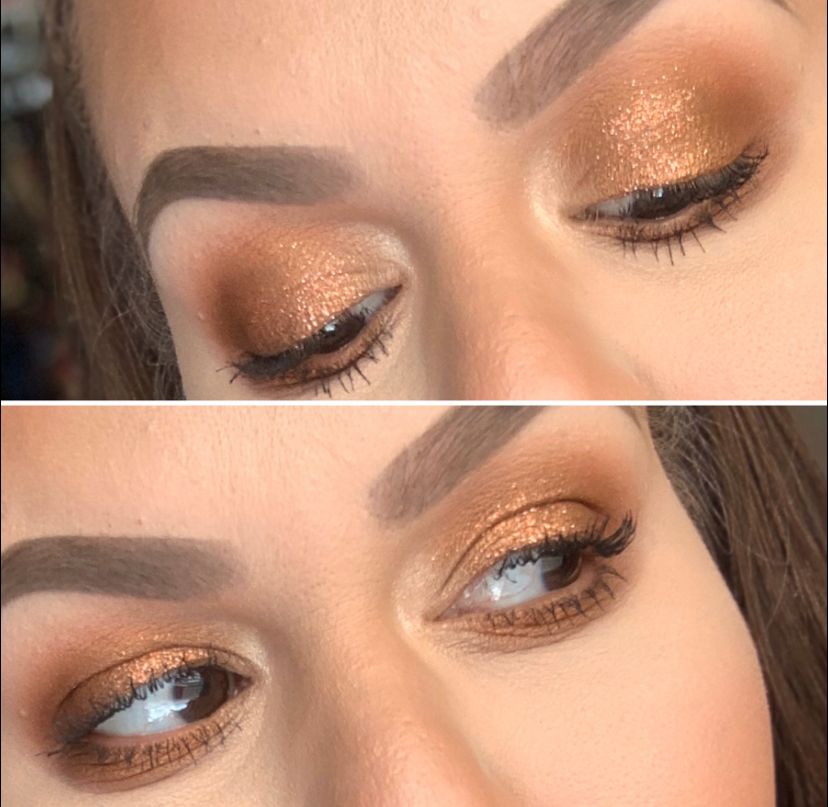 Base: Urban Decay Anti-Aging Primer Potion, NYX Jumbo Pencil in Iced Mocha (lid and bottom lashline)
Eyeshadows: Proceed With Caution Palette - Proceed (browbone), Culture (lid/crease/bottom lashline), HZRD (lid over Culture)
Glitter: Tati Beauty Vol. 1 - Ritual Glitter (lid)
Mascara: Loreal Lash Paradise Waterproof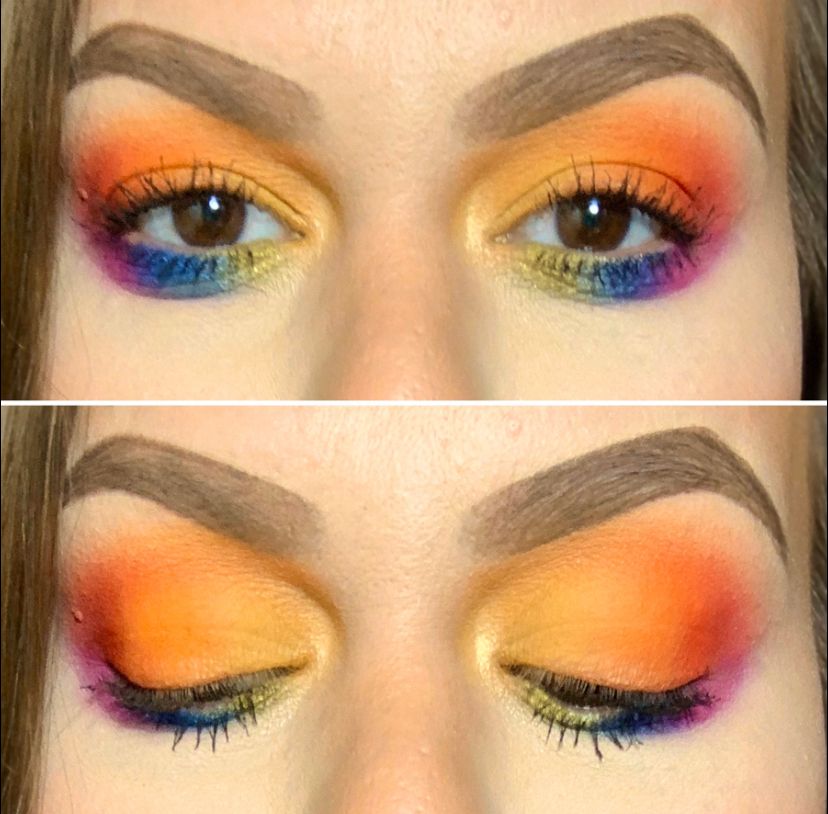 CLICK HERE to see my blog post and tutorial on this look!
Base: MAC Painterly Paintpot
Eyeshadows: She's A Rainbow Palette - Totally Buggin' and Sweet Spot (inner lid/crease), Sunkiss'd and Hard Place (middle lid/crease), Hard Place and Brick Road (outer lid/crease), So Meta (inner corner), Mary Jane (inner bottom lashline), Right Tempo (middle bottom lashline), Seeing Stars (outer bottom lashline)
Mascara: Loreal Lash Paradise Waterproof and essence Lash Princess False Lash Effect Waterproof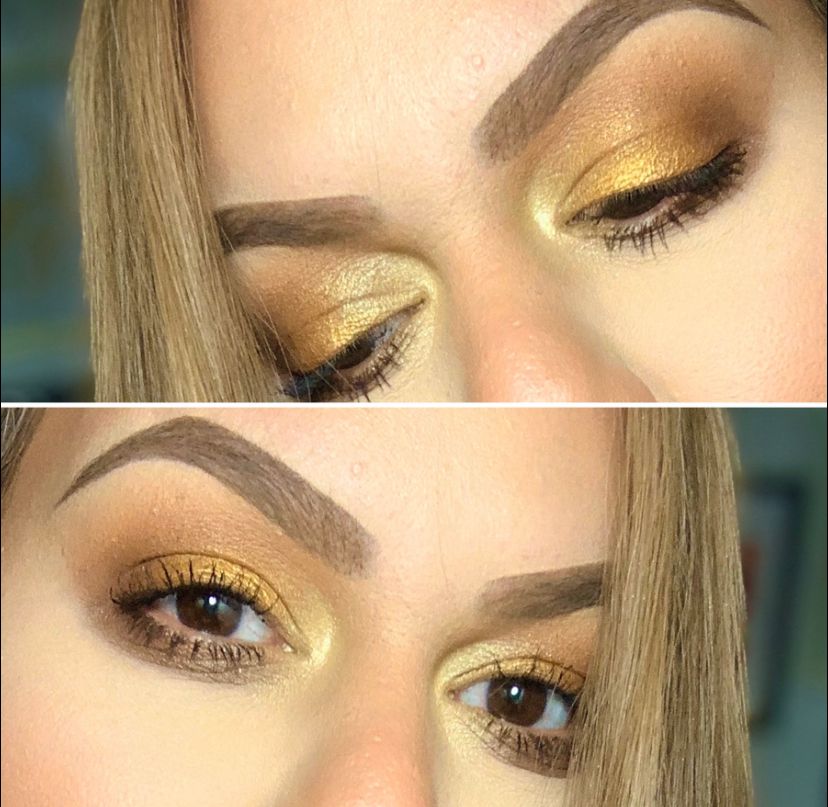 Base: Urban Decay Anti-Aging Primer Potion, NYX Jumbo Pencil in Iced Mocha (lid and bottom lashline)
Eyeshadows: Uh-Huh Honey Palette: Oh Beehave (crease, blended up), Stinger (to blend out Oh Beehave), Dandy (inner lid), Queen B (outer lid), Buzz Kill (outer corner/crease/bottom lashline), Sunburst (inner corner)
Mascara: Loreal Lash Paradise Waterproof and essence Lash Princess False Lash Effect Waterproof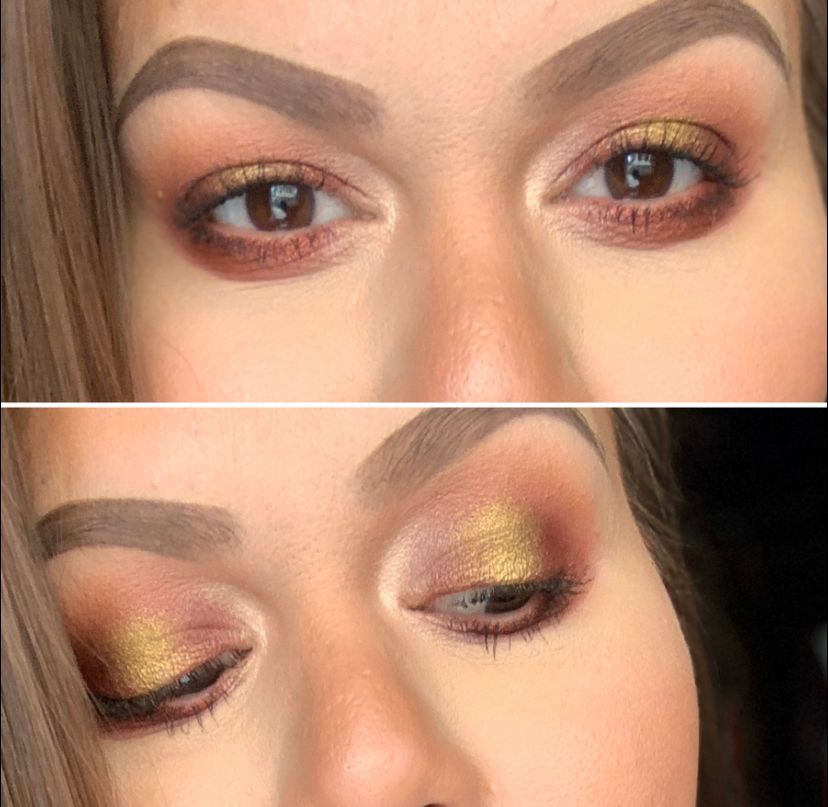 Base: MAC Painterly Paintpot
Eyeshadows: So Jaded Palette - My Precious (browbone), I'm A Gem (crease/optical bone), Garnet (inner and outer corner/bottom lashline), Peridot (middle lid), Pearl (inner corner)
Mascara: Maybelline Falsies Lashlift Waterproof (not a fan of this one)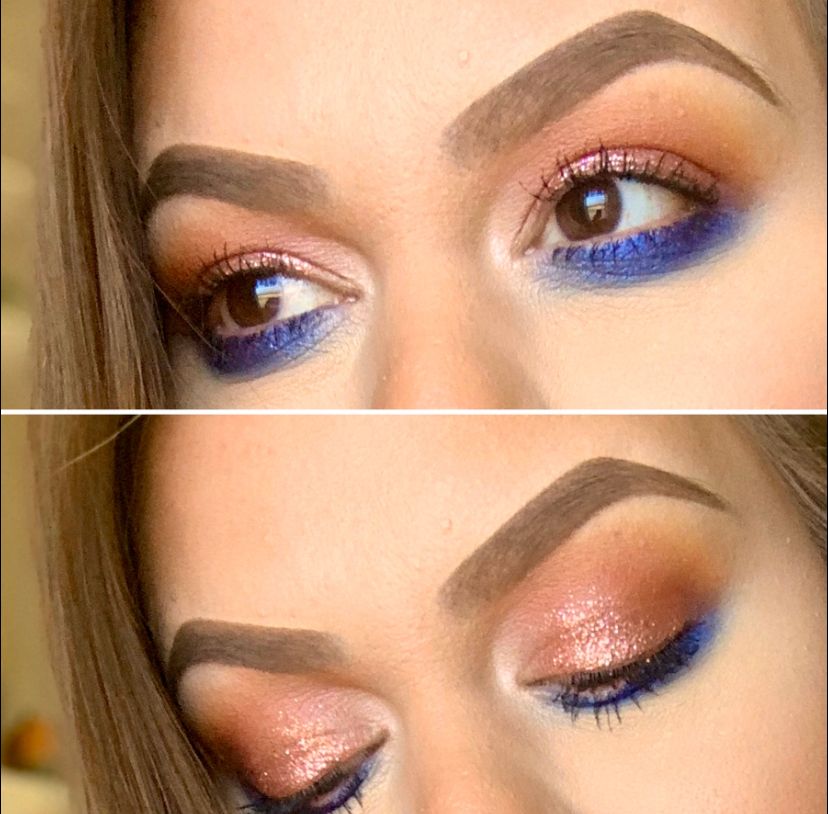 Base: MAC Painterly Paintpot, NYX Jumbo Pencil in Cobalt (bottom lashline)
Eyeshadows: So Jaded Palette - My Precious (browbone), I'm A Gem (optical bone), Ametrine (lid, blended with I'm A Gem), Jasper (outer corner), Right Tempo (She's A Rainbow Palette, bottom lashline)
Glitter: Tati Beauty Vol. 1 - Poet Glitter (lid)
Mascara: Loreal Lash Paradise Waterproof and essence Lash Princess False Lash Effect Waterproof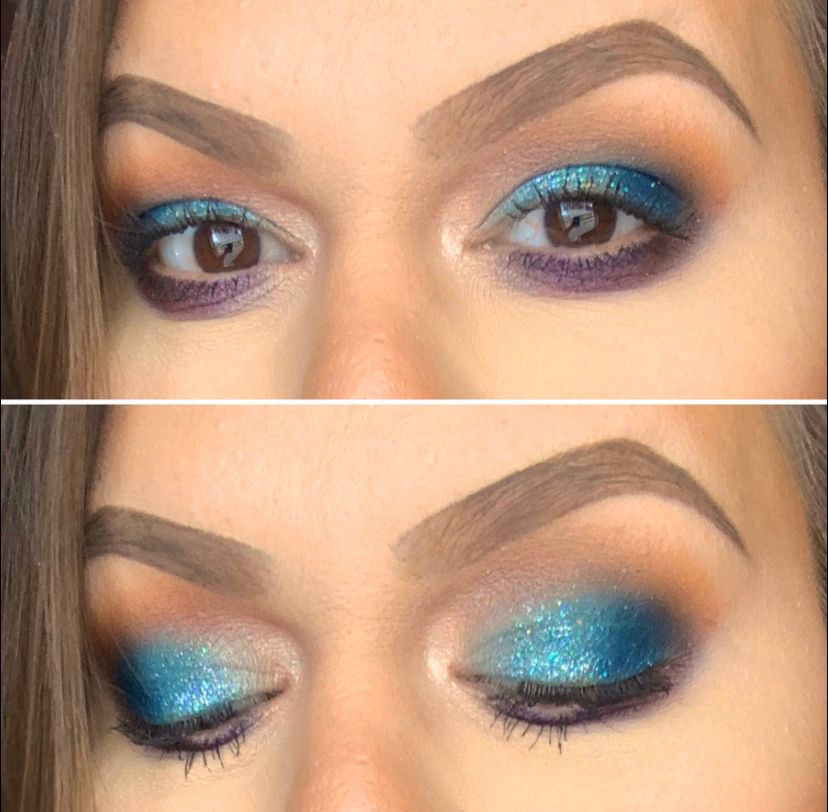 Base: MAC Painterly Paintpot
Eyeshadows: So Jaded Palette - My Precious (browbone), Royal Jewels (optical bone), Aquamarine (lid), Sapphire (outer lid), Jasper (crease), Opal (over Aquamarine), Alexandrite (bottom lashline), Diamond (inner corner)
Mascara: Loreal Lash Paradise Waterproof and essence Lash Princess False Lash Effect Waterproof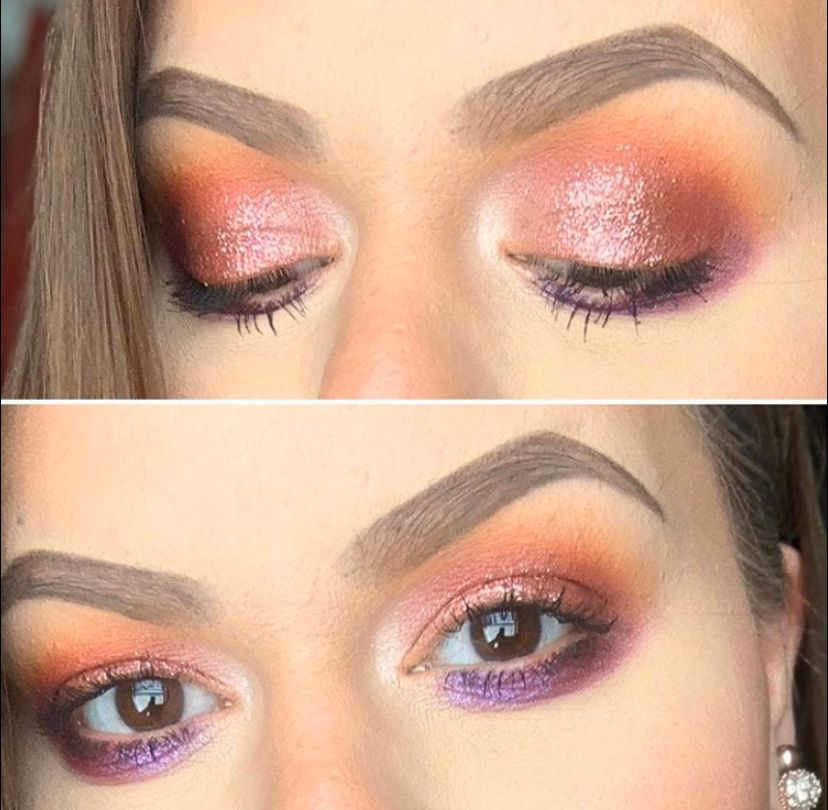 Base: MAC Painterly Paintpot
Eyeshadows: She's A Rainbow Palette - Sunkiss'd (crease/optical bone), Centerfold and Totally Buggin' (optical bone), Worth It (lid), Seeing Stars (outer corner/bottom lashline), Do Or Dough (inner bottom lashline)
Glitter: Tati Beauty Vol. 1 - Poet Glitter (lid)
Mascara: Loreal Lash Paradise Waterproof and essence Lash Princess False Lash Effect Waterproof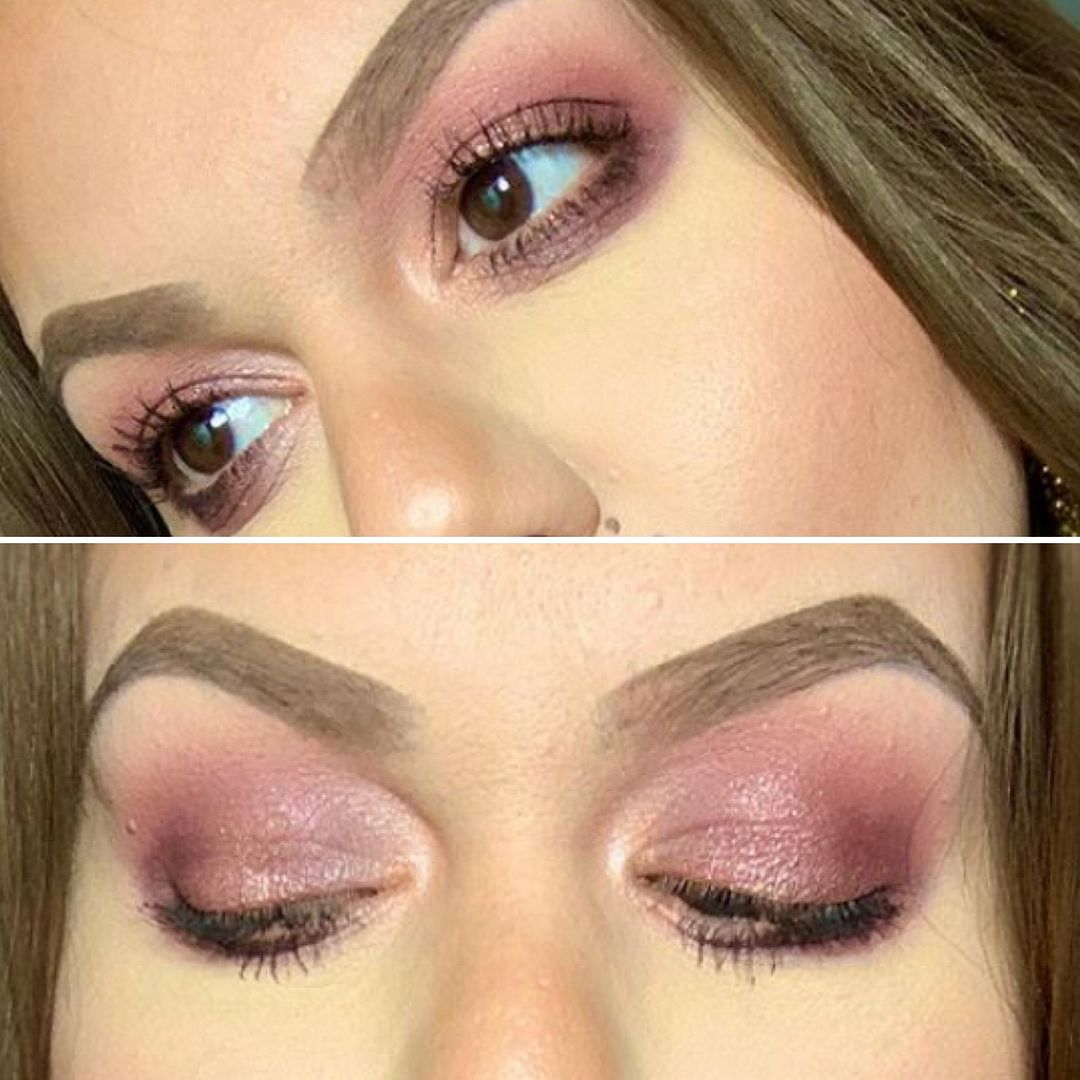 Base: MAC Painterly Paintpot
Eyeshadows: Blush Crush Palette - Lovesick (browbone), Made U Blush and The One (crease/optical bone), Enamored (inner lid), Pop A Bottle (over Enamoured), How Rouge (outer corner/bottom lashline), Blush Wine (bottom lashline)
Mascara: Loreal Lash Paradise Waterproof and essence Lash Princess False Lash Effect Waterproof