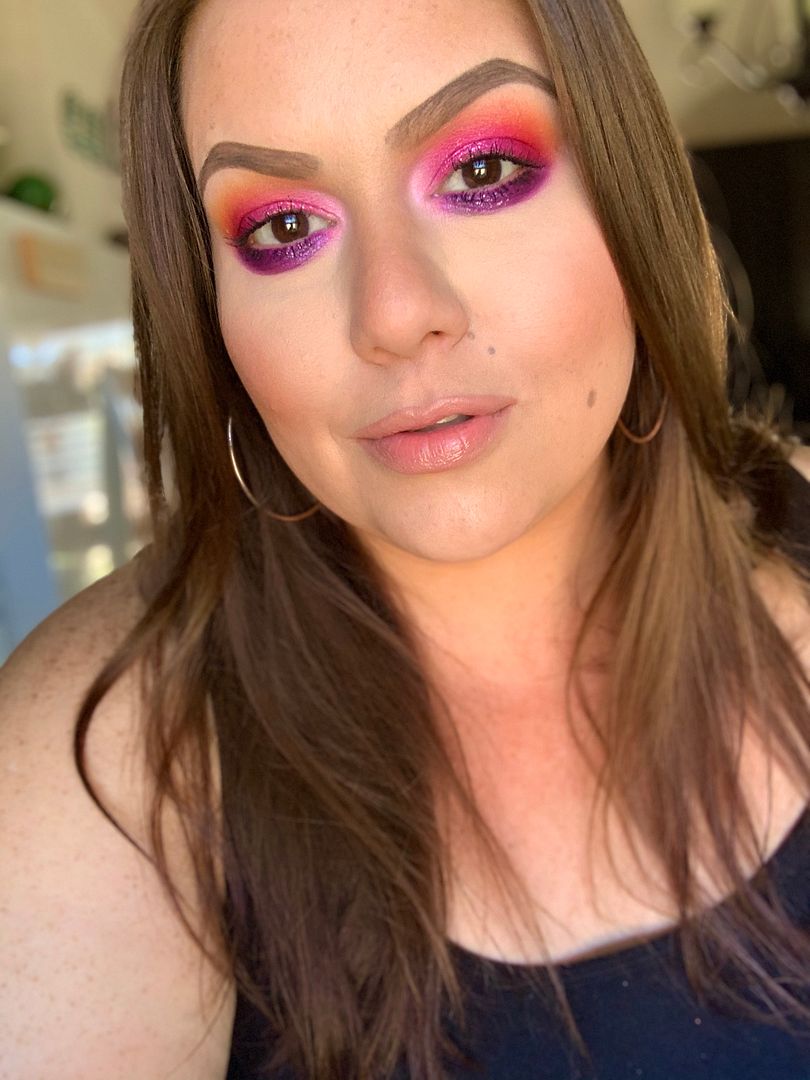 A few days ago on my Instagram stories I had people vote for which look they wanted me to create.
Bright or black smokey eyes
Glitter or no glitter
Nude glossy lips, bright lips, dark matte lips, or black lips
The results were SO close with all the choices, but bright, glittery eyes with nude glossy lips was the winner. I was excited because it gave me the chance to really play with the Jaclyn Hill x Morphe Volume 2 palette, which is pretty amazing. The eyeshadows layer so beautifully and blend really well. I was really impressed with it!
As always, full product details are below. Oh and if you want to follow me on Instagram...
@jmarieonline
.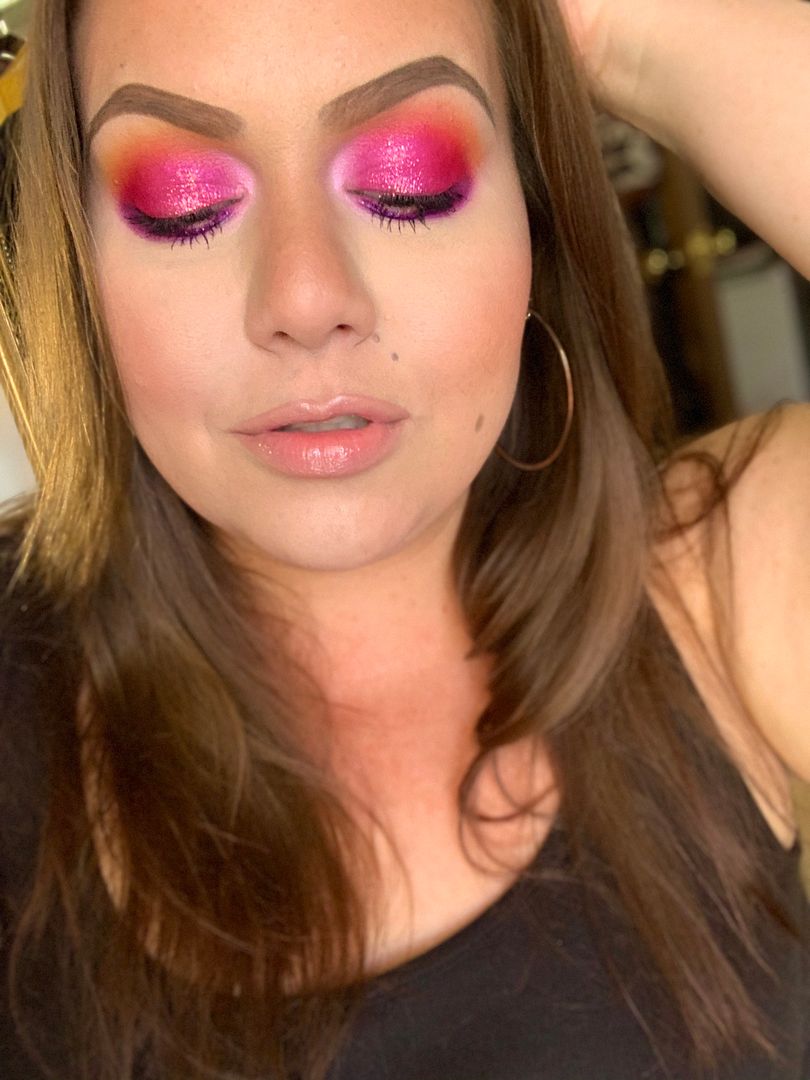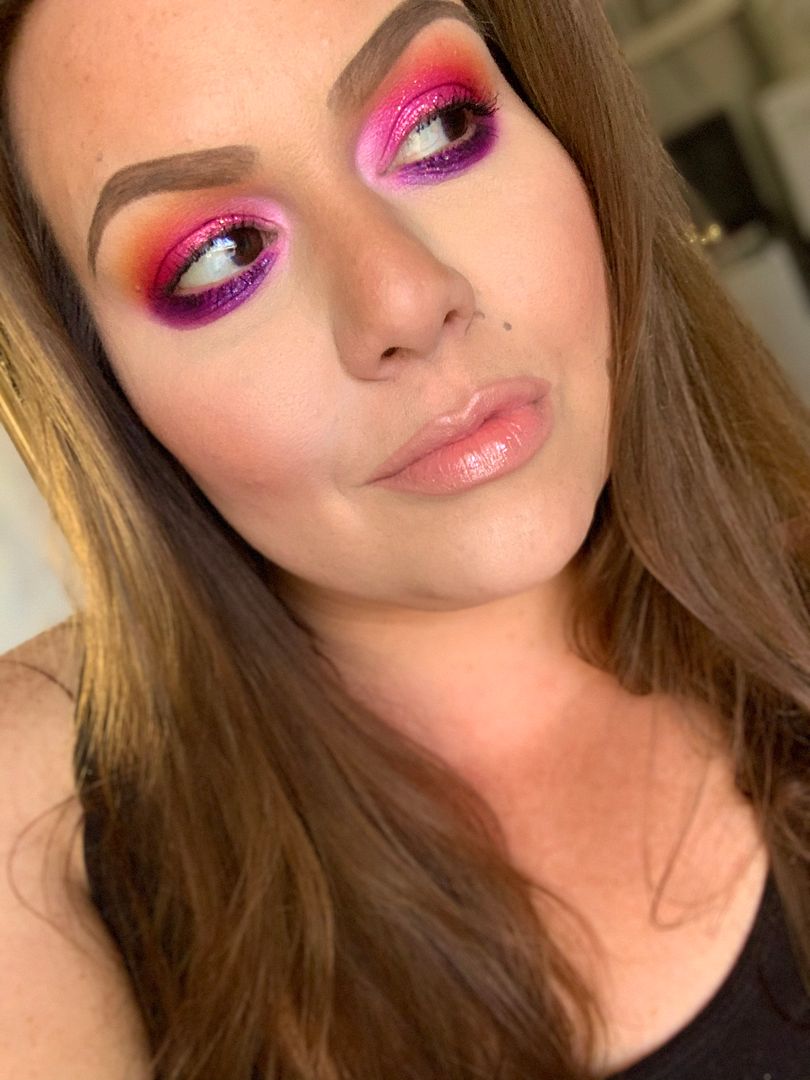 PRODUCTS USED
BROWS
elf Instant Lift Brow Pencil in Neutral Brown
Essence Make Me Brow Gel in Browny Brows
EYES
MAC Painterly Paintpot (primer/base)
Jaclyn Hill Volume 2 Palette - Certified (brow bone highlight), Tipsy Girl (lid), Feelin' Myself (crease), No Joke (optical bone to blend out Feelin' Myself), In In It (inner corner), Dance Party (outer lid), Not My Journey and Good Place (mixed/bottom lashline)
Colourpop She's A Rainbow Palette - Boombayah glitter (lid over Tipsy Girl)
Stila Glitter and Glow Liquid Eyeshadow in Infinite (inner bottom lashline over the purple shadow)
Essence I <3 Extreme Waterproof Mascara
Essence False Lash Effect Waterproof Mascara
FACE
It Cosmmetics CC Cream in Medium
elf Camo Hydrating Concealer in Light Peach
Morphe Setting Powder (translucent - under eyes)
Rimmel Stay Matte Powder (translucent)
Anastasia Bronzer in Rosewood
Essence Pure Nude Highlighter
Skindinavia Bridal Setting Spray
LIPS
Colourpop lipliner in Another Round
Rimmel Stay Matte Powder (just a bit to blank out the color)
Colourpop So Juicy Gloss in Princess Cut