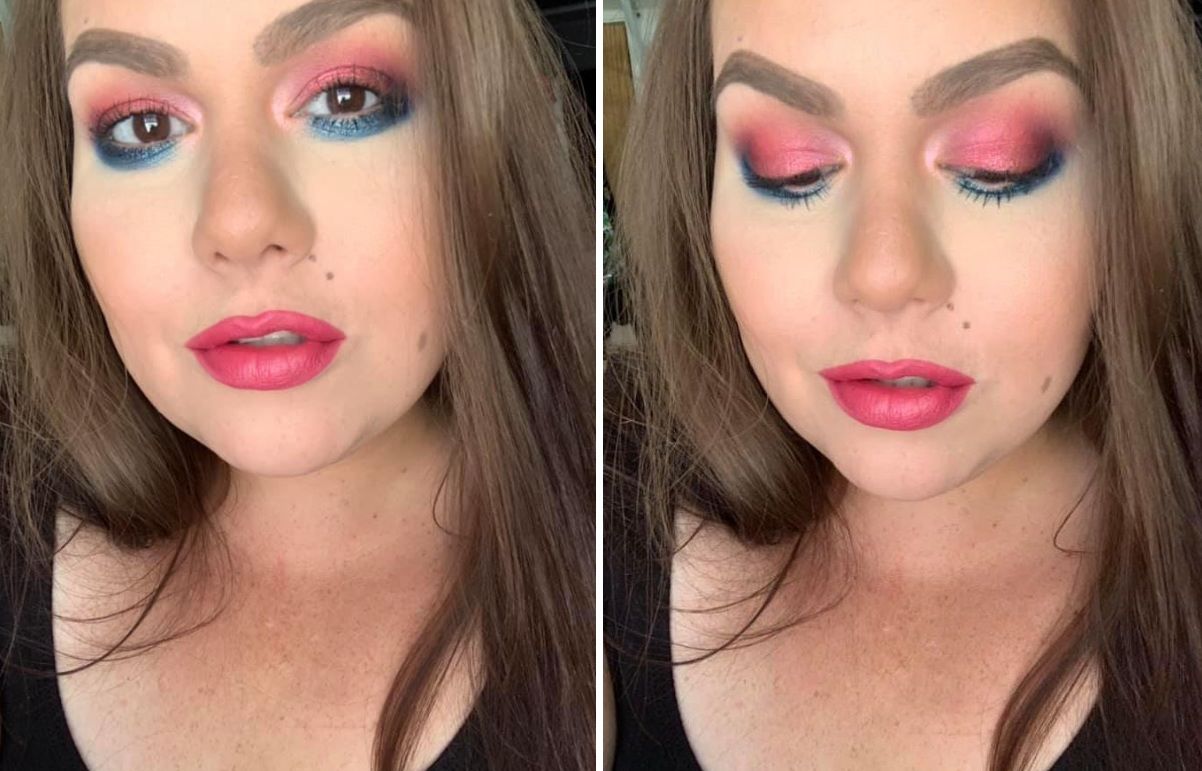 I haven't played with color for a long, long time...not like this anyway...but when I got my hands on the Morphe 35H Hot Spot palette, I wanted to do something bold.
One of my favorite combos from back in the day way pink, purple, and blue. Using some of the pinks and blues (no purples) from the 35H I was able to accomplish this. See the picture below for the colors I used, as well as a full product list and a quick how-to.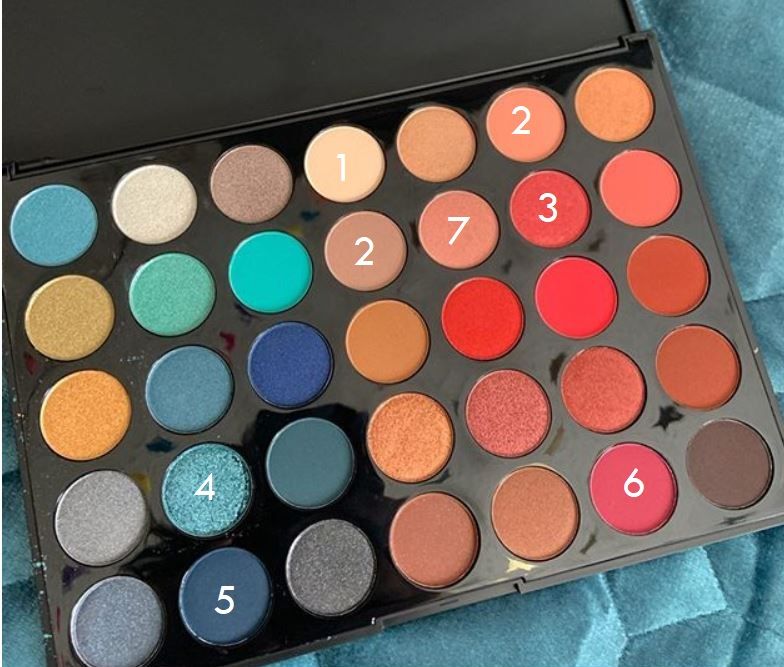 What I Used
Brows:
Milani Eye Primer
e.l.f. Instant Lift Brow Pencil (Neutral Brown)
Benefit Gimme Brow Gel (4.5)
Eyes:
Milani Eye Primer
Catrice One Drop Coverage Concealer (003)
Morphe 35H palette (see above for colors)
Loreal Lash Paradise Waterproof Mascara (Blackest Black)
Face:
Clinique Moisture Surge 72 Hour Auto-Replenishing Hydrator (to moisturize and prime)
Catrice HD Liquid Coverage Foundation (003 Sand Beige)
Clinique Line Smoothing Concealer (Light/under my eyes)
Bare Minerals Well Rested (to set the concealer and brighten)
wet n wild color Icon Bronzer in Ticket to Brazil
BH Cosmetics Nude Blush Palette
Essence Pure Nude Highlighter
I
T Cosmetics Bye Bye Pores Loose Translucent Powder (all over at the end to set everything)
Lips:
I don't actually own a pink lipstick in my personal makeup kit so I mixed some reds and nude lipsticks with various lipliners to get this color.
How To Get The Look
1. Apply primer and concealer to the entire eye area to help with wear and even application.
2. Buff shade 1 (above) onto your browbone, taking it down into your crease. This will help with blending.
3. Using a fluffy tapered blending brush, tap into both shade 2s and buff them into your crease and slightly above.
4. Pat and blend shade 3 onto your lid, blending slightly into the crease. Overlapping your eyeshadows will help create a seamlessly blended look.
5. Apply shade 4 to the inner part of your bottom lashline, and shade 5 to the outer part...again overlapping and blending the shadows.
6. Using that same tapered blending brush, apply shade 6 to your outer lid in small circular motions to smoke out the look just a tad. By layering this with the pink, it adds that purple element to the look.
7. For a fun inner corner pop, buff shade 7 into your inner corner. I'm a little messy with this step on purpose. I prefer the inner part of my eye to be brightened and blown out. You can be more precise with a pencil brush if you prefer.
Finish off with curled lashes and mascara, and you're done!